The Fruit Market as you see it today is a reminder of how far the city of Hull has come. An exciting partnership between Wykeland Group, Beal Homes and Hull City Council has led to the revitalisation of this historic area.
Now, with a world class collection of restaurants, bars and shops, Hull's Fruit Market is full of life once more.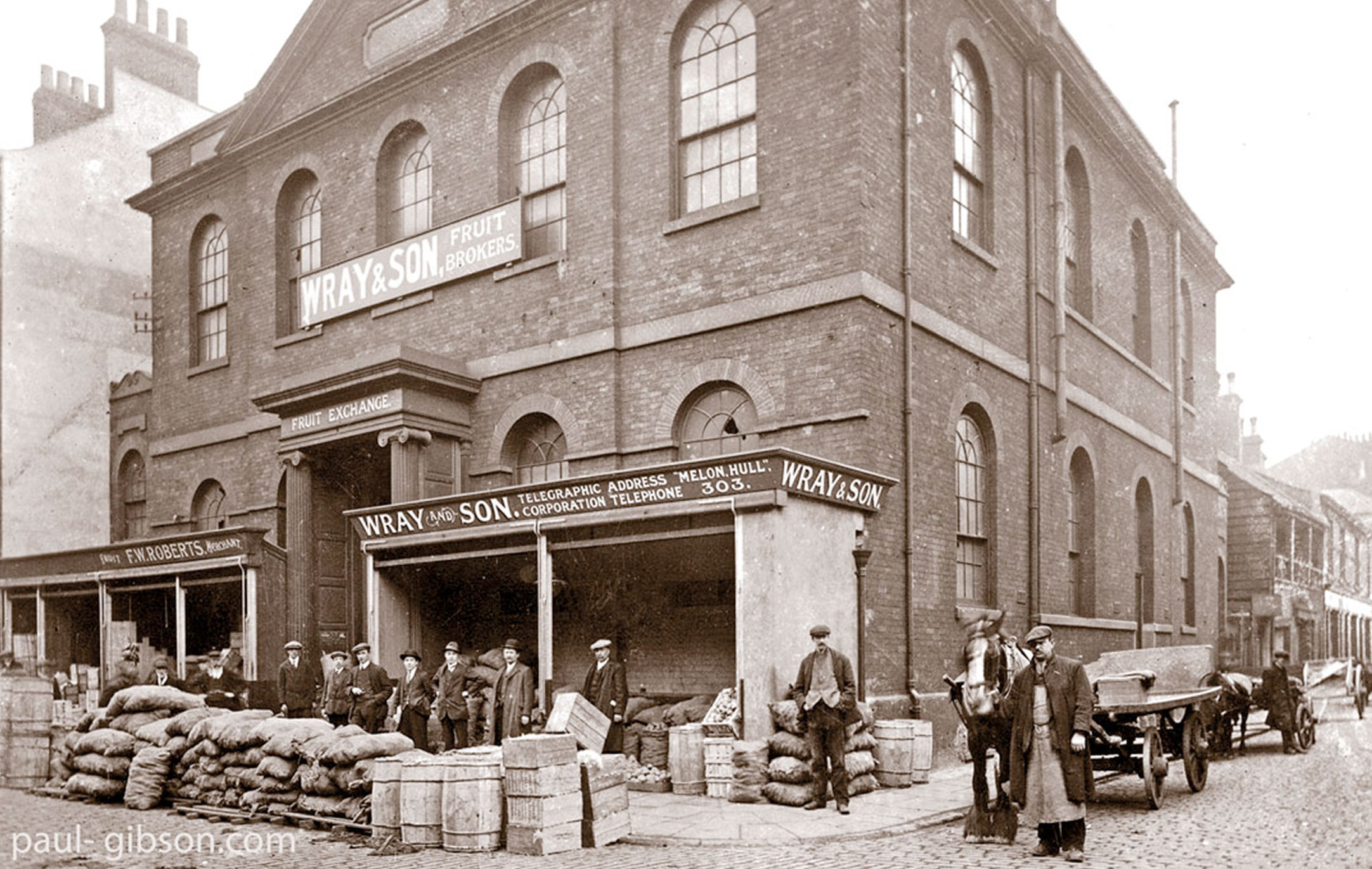 From as early as the 16th century there had been a market near the water in Hull. But it was at the dawn of the 19th century that Hull's fruit trade really took off.
Its proximity to the water made the Humber Dock area just as attractive a destination then as it is now. Merchants could sell produce from the exact place it had been delivered to and the already established locale, became a hive of activity for the people of Hull.
The tightly packed local population meant for plenty of unsavoury goings on but more respectable pastimes were also provided for by a circus and magnificent theatre. An enormous Wesleyan Chapel was also built in 1832.
Sadly, much of this was lost to aerial bombardment in the first and second World Wars but the area would not be so easily beaten. Warehouses and establishments of all sizes were built in place of the destruction during the 40's and 50's.
These characterful buildings can still be seen today and many still bear the names of their former occupiers. Although the buildings have now been repurposed, the new Fruit Market is keen to pay respect to its former life.
The fruit trade continued in the area until as late as 2009 before moving elsewhere. Part of Wykeland's vision was that the independent trading spirit be brought back. Now the restaurants, shops and more that have set up here are continuing an age-old tradition.
As you wander around, taking in the flavours and delights of the marina, Humber Street and the waterfront, keep an eye out for remnants of the Fruit Market's exciting past.