MODERN CITY LIVING RIGHT ON YOUR DOORSTEP
101 new contemporary one, two and three bedroom homes arranged in mews style private courtyards will form part of a newly-created urban village. Set on the waterfront minutes from the city centre, Fruit Market has everything you need right on your doorstep.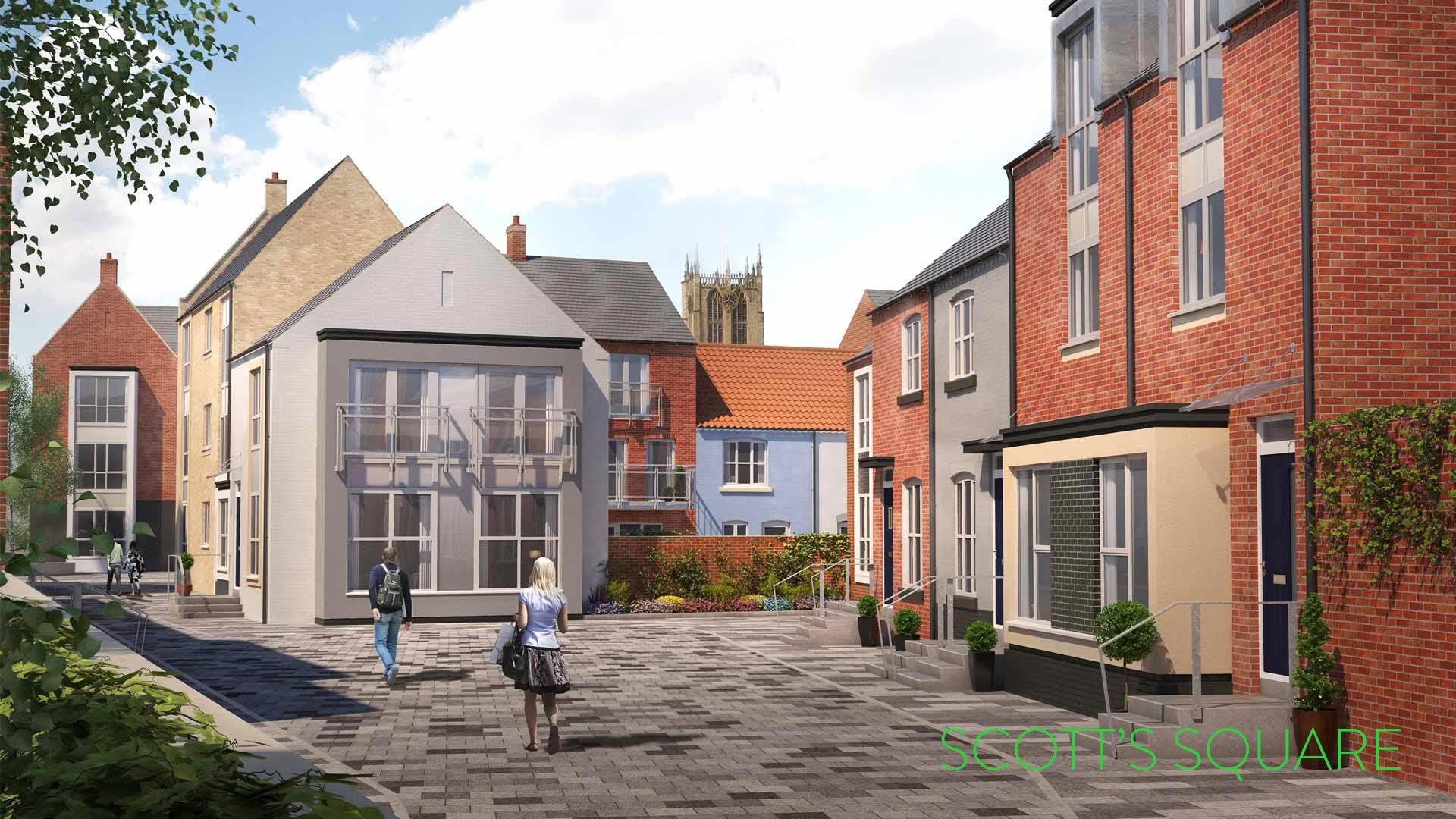 BRINGING THE AREA BACK TO LIFE
The £17m investment includes the reinstatement of two historic squares, which had been lost. Horner's Square dates back to the mid-1800s while Scott's Square was created in 1757 by local builder Joseph Scott who constructed cottages in the narrow passage between Humber Street and Blanket Row.

Restoring these historic squares will create pedestrian links between the new homes and the heart of the Fruit Market in Humber Street - and reconnect the city to an important and valued part of its heritage.
DESIGN BESPOKE TO THE LOCATION
The new mews style homes, arranged over two and three storeys, subtly blend traditional and contemporary characteristics. Heavily influenced by traditional street scenes and urban landscapes, architects have carefully considered materials, details, colours, scale and shapes to create "a modern and visually stimulating take on the history and heritage of the Fruit Market".
YOU'RE IN GOOD HANDS
Wykeland Beal is a brand new joint venture established by two Hull-based businesses dedicated to working together to create a re-invented Fruit Market area in Hull.

With a combined 94 years' experience, both businesses have exemplary records in delivering residential and commercial projects to exceptional standards. With such an unrivalled reputation for knowledge, quality and care, Wykeland Beal has been trusted to provide a distinctive development of which the whole city can take great pride.