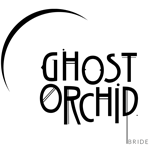 A FASHION-LED BRIDAL BOUTIQUE FOR THE MODERN BRIDE.
The Ghost Orchid is the rarest of wildflowers. It grows where it pleases and refuses to behave like the other flowers do. This is the essence of Ghost Orchid Bride. Bridal Gowns, separates and jumpsuits that refuse to be pinned down by tradition and cliché.
This exciting and stylish shop offers a carefully curated collection, showcasing some of the most current indie labels from across the globe, enabling each bride to have fun exploring their own personal style. Ghost Orchid help them find a killer outfit that truly reflects their character.
Book an appointment to visit the gorgeous showroom and try on looks from designers such as Chosen by One Day, Alexandra Grecco and Daughters of Simone.