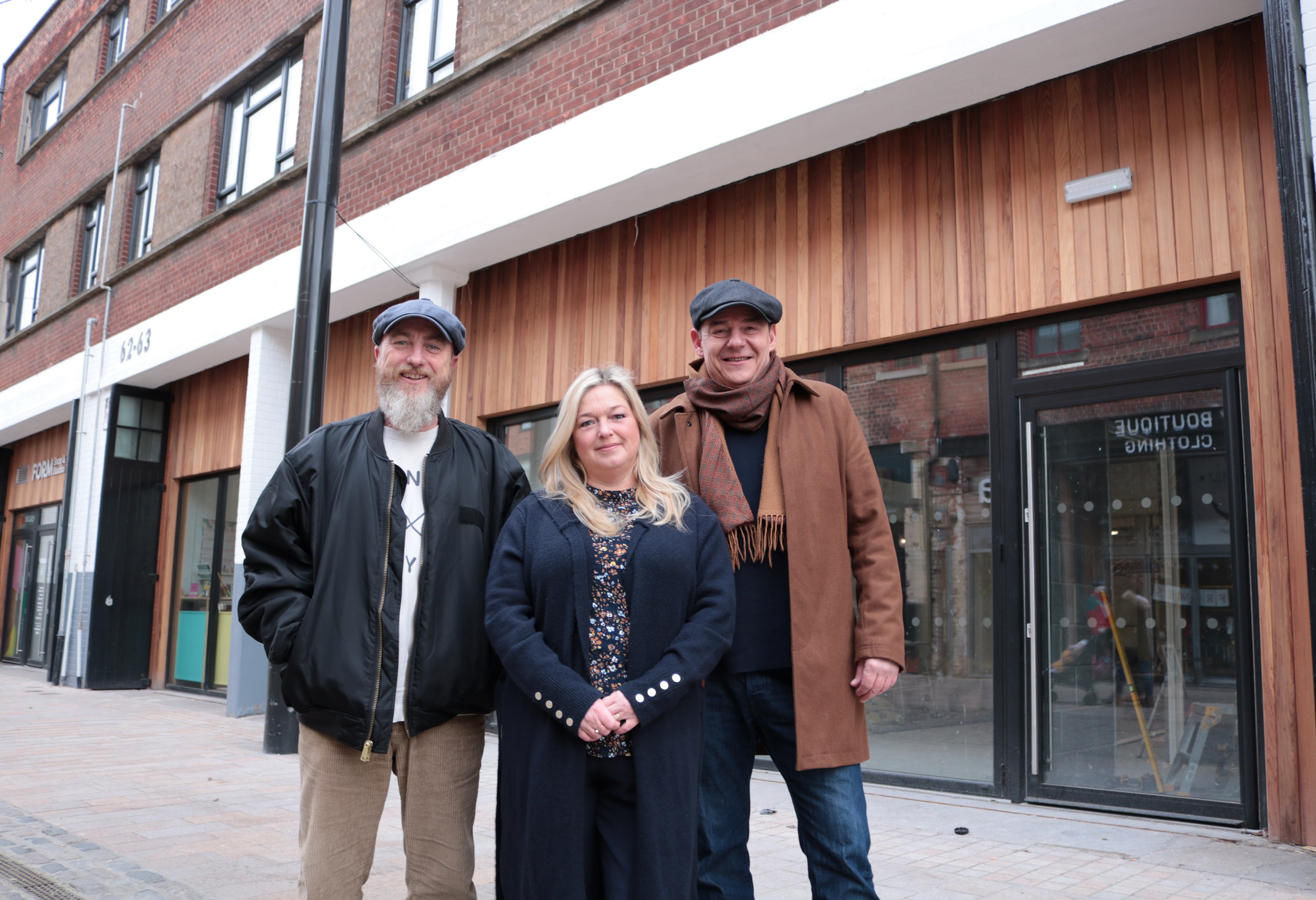 The venue formerly known as Fruit will open its doors soon, operated by the team behind the Humber Street Sesh.
"Social" on Humber Street in Hull's Fruit Market will reflect the eclectic, spontaneous programming of its predecessor, with live and visual performance at its core.
It will be operated by Sesh Events UK, which runs the hugely popular annual Humber Street Sesh grassroots music festival, as well as The Sesh weekly music nights and Made in Hull, Trinity Live and Hull City Sesh events.
A licence application has been submitted for the newly refurbished music and arts venue and planning is now underway for it to re-open with an exciting programme by April.
The opening of Social will complete the vibrant, creative enterprises housed within 61-63 Humber Street, which has undergone a £1.2m revamp by the Fruit Market LLP, the joint venture between Wykeland Beal and Hull City Council, to create a thriving cultural hub.
The building is also now home to Juice Studios, a co-working community of artists' studios located on the first floor; Label Worx on the second floor, providing digital music services for independent record labels; and indie art shop, Form Shop & Studio, next to the new venue on the ground floor.
The Sesh Events UK team says the venue will be "a modern take on the old social club. It will embrace all, with a wide programme of entertainment and be a great place to hang out and socialise".
It marks a return to the venue for Sesh Events UK Director Dave Mays, who founded Fruit nine years ago and operated it until the venue closed to allow the revamp to take place.
He said: "I know better than anyone how much loved Fruit was and I'm really excited to be part of the Sesh team bringing the venue back to life.
"We're looking forward to welcoming back Fruit fans as well as people who may not have been before. We've got some great plans – watch this space!"
Humber Street Sesh founder and Festival Director Mark Page, who is also a Director of Sesh Events UK, said: "The venue is the heartbeat of Humber Street. We've worked really closely with the building's owners to ensure it will be beating again very soon."
Stay tuned for updates on Social at facebook.com/socialhumberst twitter.com/socialhumberst instagram.com/socialhumberst