LOCATED BETWEEN THE RIVER AND CITY CENTRE, FRUIT MARKET IS A PLACE FOR ALL.
The waterside district of Fruit Market really has something for everyone. From places to eat and drink to opportunities for business, as well as festivals and events for those looking for a bit of culture. And with future residential developments already planned and the potential for further independent retail space, the Fruit Market is becoming a place to live, work and play, morning, noon and night.
SET IN ONE OF THE MOST HISTORIC PARTS OF THE CITY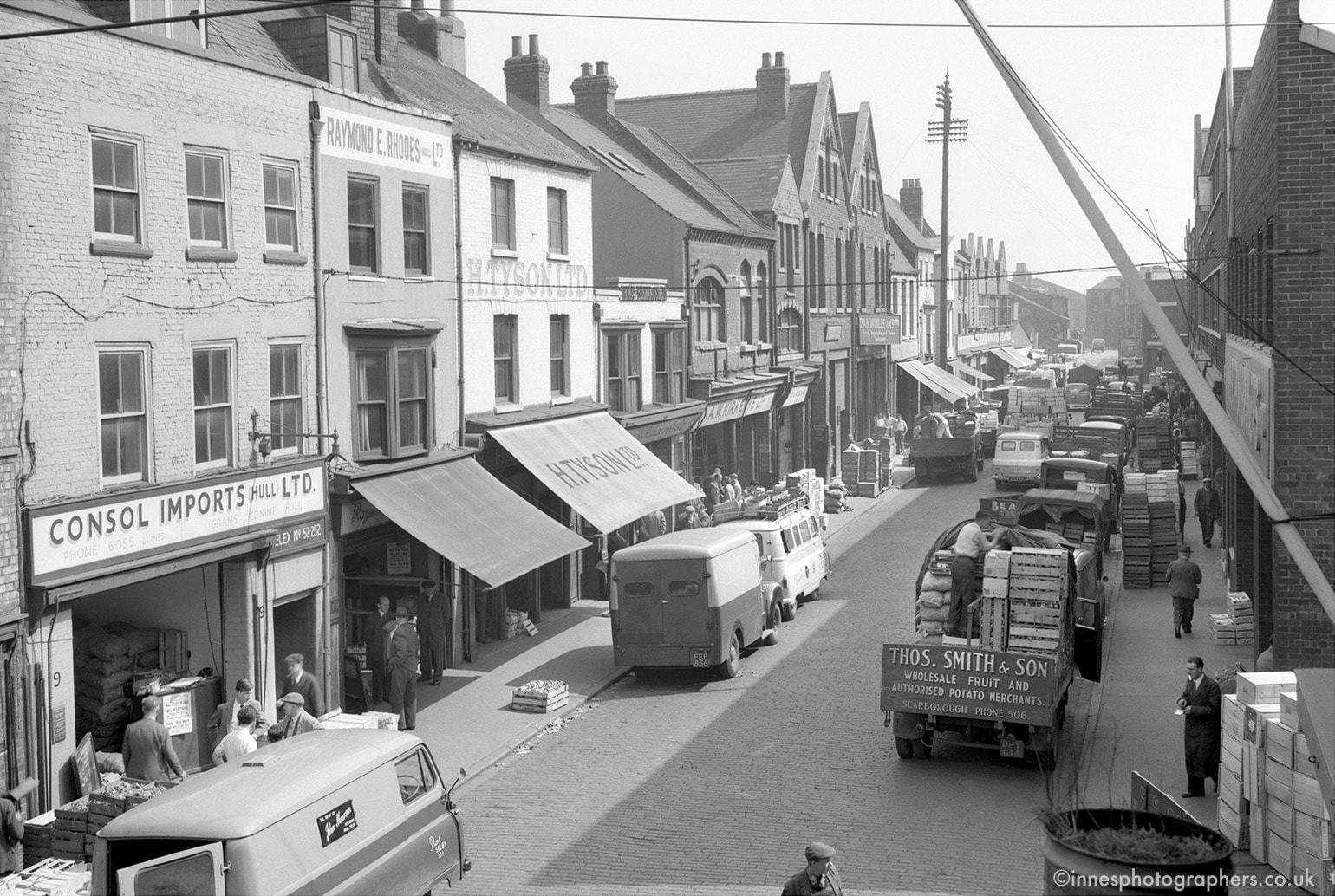 KEEPING THE TRADING CULTURE ALIVE
Hull's Market Place is reported to have sold local fruit as early as the 16th Century, at the North End (what is now known as Lowgate). From 1888, it was also sold in a wholesale fruit and veg market on Corporation Field, off Park Street, until the 1960s.
As Hull grew beyond the town walls, small fruit traders set up all over the Old Town, many near the River Hull wharves. When new docks were built in the early 1800s, including Humber Dock in 1807, the traders gathered around the south and west of the Old Town, once known as the South End.
Hull's trade and maritime boom in the 19th Century caused congestion in the small Old Town docks and the River Hull wharves. During this time, most of the fruit came via the new Albert Dock to the west and was then transported back to the Old Town along Wellington Street and Mytongate.
The Hare family fruit business was established in Humber Street in the early 1900s, near the Humber Dock. It's believed this photograph shows their later premises, on the south side of Humber Street, between Queen Street and Wellington Mart. The Hares remained on Humber Street until the 1930s.
By the end of the 19th Century, most of Hull's fruit traders were based in the Humber Street area, where the trade thrived for over a century, until the move to Priory Park in 2009.
Built in 1833, the Humber Street Wesley Chapel closed for worship in 1905 but was soon taken over by fruit traders, and used as the Colonial Sale auction rooms. Sadly, it was badly damaged during the WWII bombings, and eventually demolished. A less grand building was constructed on the site, and fruit trading continued here at 66-68 Humber Street into the 21st Century.
HULL UK CITY OF CULTURE 2017
WILL BE ONE HELL OF A RIDE
The Fruit Market area will play a huge part in the 2017 UK City of Culture celebrations, with the vibrant and cultural quarter set to become the home for many of the scheduled events. As City of Culture, Hull will host 365 days of phenomenal arts and cultural events, taking place throughout the city, making it the most spectacular year Hull has ever seen.