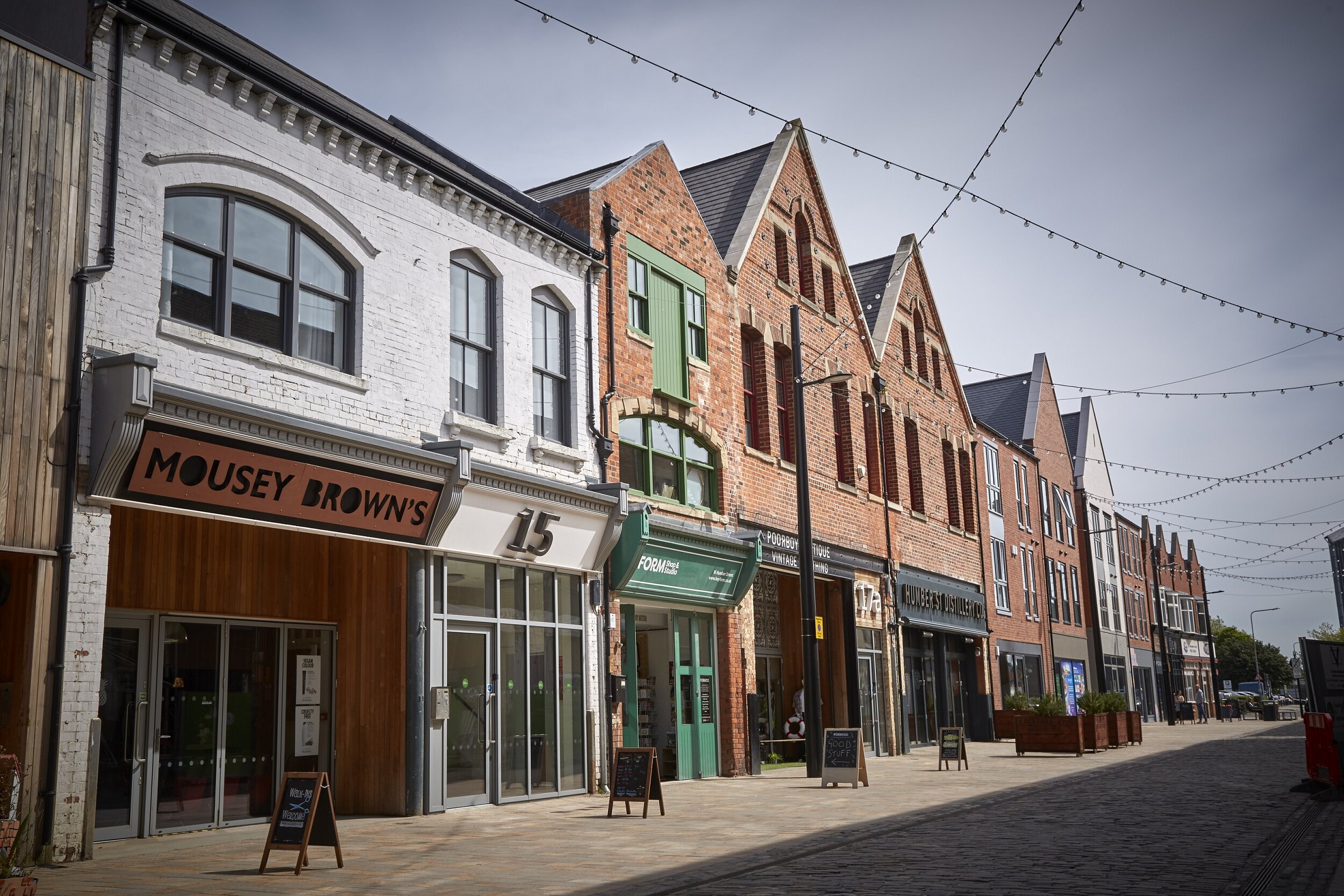 The Fruit Market residential development has been acclaimed as the best housing regeneration project in Yorkshire.
The development was named as Best Regeneration Project for Housing in the Yorkshire Residential Property Awards 2019.
The development is a vital element of the £80m regeneration of Hull's characterful Fruit Market waterfront district. The transformation is being driven forward led by Wykeland Beal, the regeneration company formed by commercial developer Wykeland Group and housebuilder Beal Homes, as part of the Fruit Market LLP with Hull City Council.
It features 105 mews-style homes arranged around four private courtyards, with a blend of property styles creating an attractive and highly desirable new neighbourhood amid the cobbled streets of the Fruit Market.
The unique community builds on the momentum of Hull's year as UK City of Culture 2017 and forms part of an ever-evolving urban village which is also home to dozens of thriving independent businesses.
The new homes have proven hugely popular, with residents enjoying the contemporary lifestyle and energetic vibe experienced in the most vibrant areas of other major cities, within an area buzzing with creativity and culture.
Organised by children's charity Variety, the Yorkshire Residential Property Awards showcase how the region's housebuilding industry is rich in talent, innovation and expertise. The awards were staged at Bowcliffe Hall in Bramham, near Wetherby, with television personality Gethin Jones as guest presenter.
The awards judges hailed the part played by the Fruit Market residential development in reinventing a previously near-derelict area.
"The homes built in what was a run-down location have helped transform this part of Hull city centre into a vibrant urban village," they said.
"The effect of this ongoing £80m joint venture between Wykeland Group and Beal Homes builds on the City of Culture legacy."
Richard Beal, Chief Executive of Beal Homes, speaking on behalf of Wykeland Beal, said: "We're delighted the quality of the Fruit Market development and its contribution to the rejuvenation of this unique waterfront neighbourhood has been recognised with this award.
"The Fruit Market is a very special development and the first of its kind in Hull. We're very conscious of creating much more than just a place to live – it's a community where people enjoy the very best of city living with independent shops, restaurants, bars and galleries all on their doorstep."
The Fruit Market Sales Centre is open daily from 10am-5pm or by appointment. Potential buyers can also call Abigail Moody on 01482 323182 or e-mail [email protected]. For full details of the development and available properties visit www.beal-homes.co.uk/developments/fruit-market