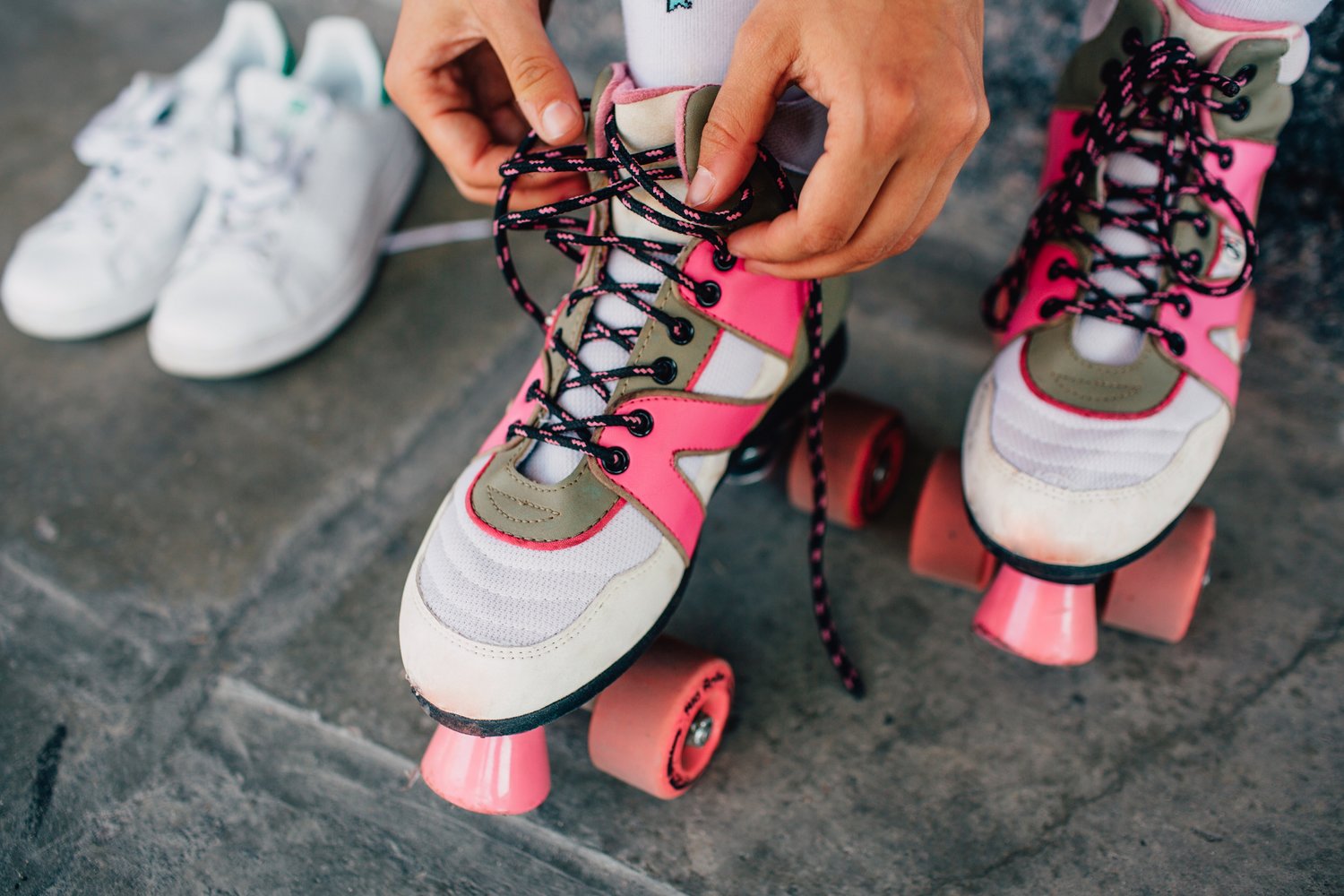 Skaters of all ages can strap on wheels to enjoy a pop-up roller rink in Hull's Fruit Market this half term.
The outdoor roller skating rink will be in the Stage @ The Dock amphitheatre from Monday May 27 to Sunday June 2, with hourly sessions for skaters of all ages and abilities.
While the wearing of leg warmers and eighties-style neon lycra is not compulsory, skaters can hire old-school roller boots and have fun on the waterfront rink while enjoying some of the best views in Hull.
Roller skating is experiencing a revival with the pastime being a great way to keep fit and have fun at the same time. A whirl around a rink is easy on the joints, builds endurance and burns between 300 and 600 calories an hour.
Natalia Cleary, Fruit Market Events & Community Co-ordinator, said: "Roller skating is such a fun activity and it's something that the whole family can enjoy together during the May half-term holiday, so we think this will be really popular.
"Skating isn't just for children, we think the roller rink will appeal to students, groups of friends, couples and anyone who wants to do something fun in a unique part of Hull."
"Stage @ The Dock is just perfect for an event like this, with a big open area for skaters to whizz around and lots of seating for spectators. The amazing views overlooking the water are an added bonus!"
Up to 70 skaters can be on the rink at any one time, with an hour of skating, including hire, costing just £5 (cash only). People can bring their own skates and the event is free for spectators. Children under the age of 8 must be accompanied on the rink by an adult, while under 14s must be supervised by an adult at all times.
The first session every day is for children under the age of 8. Adults can wear flat normal shoes to accompany their little ones on the rink.
The roller rink opening times are:
· Monday to Thursday: 10am – 11am (5 yrs – 8 yrs), 11am – 5pm (open to all ages).
· Friday and Saturday: 10am – 11am (5 yrs – 8 yrs); 11am – 7pm (open to all ages);
· Sunday: 10am – 11am (5 yrs – 8 yrs), 11am – 5pm (open to all ages).
Skates are available to hire from size 8 infant through to adult sizes.
The unique Stage @ The Dock venue overlooks the River Hull and Humber Estuary. You can find it behind the C4DI tech hub and Bert's Pizza & Gelato restaurant in Queen Street in the Fruit Market.