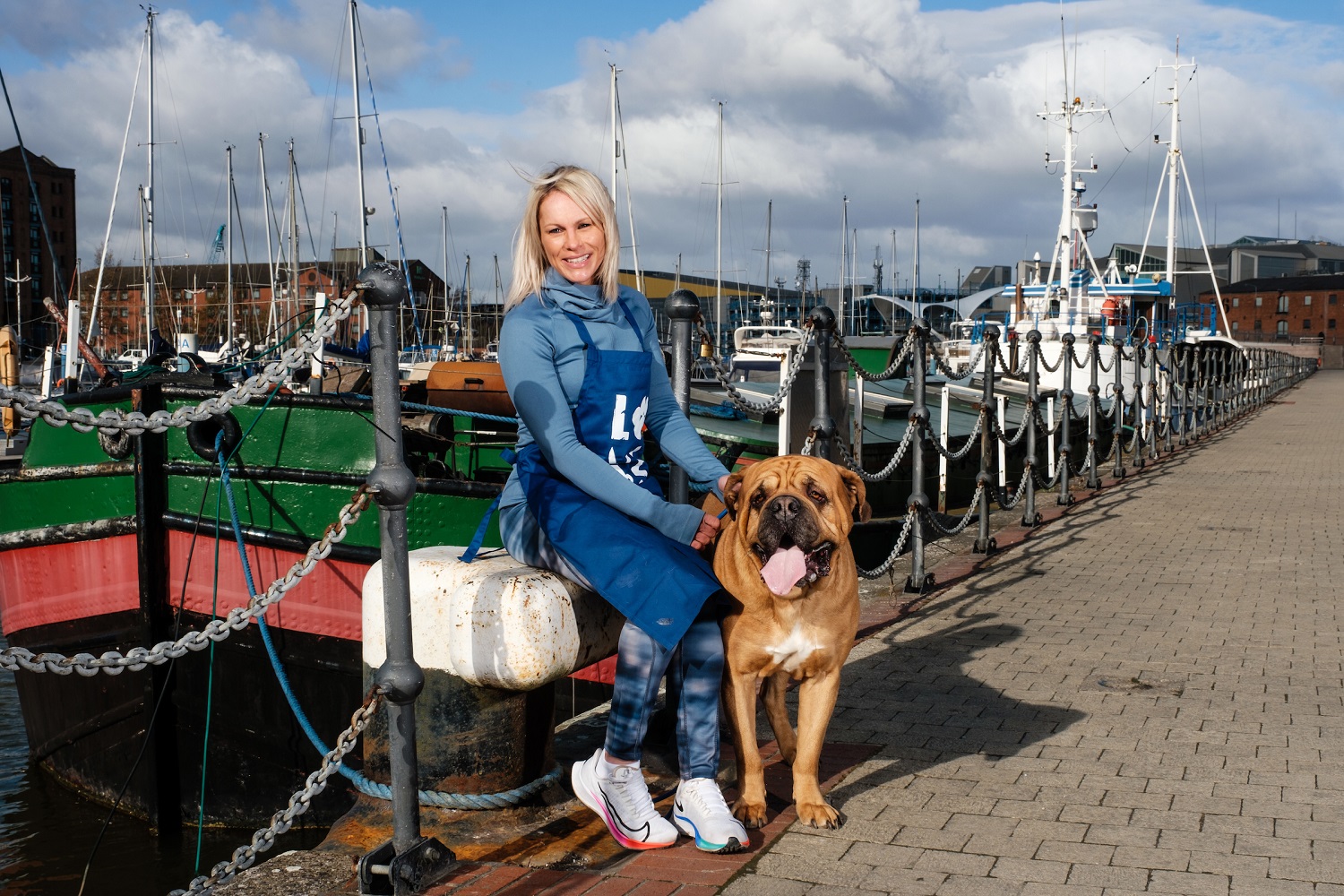 Dog lovers can treat their canine companions to pampering and doggy treats at a new grooming parlour which has opened in Hull's Fruit Market.
Visitors can book their dog in for a luxury bubble bath, blow dry or pamper session at Sandy Paws & Salty Noses, before exploring the independent shops, bars and restaurants in the city's vibrant waterfront area.
Sandy Paws & Salty Noses sells a range of tasty treats, trendy clothing and quirky accessories for all breeds, as well as offering a dog grooming service for those looking to give their pet an extra special experience.
The business is owned by Stacey Revell, who launched it in Withernsea in 2020. Sandy Paws & Salty Noses has grown quickly and has now relocated from the East Yorkshire coast to Hull to open its first shop and grooming parlour in Humber Street in the heart of the Fruit Market urban village.
Sandy Paws & Salty Noses is located next to home fragrance and bath accessories shop Light & Scent, on the corner of Humber Street and Scotts Square.
Stacey said: "I launched the business in 2020, in the midst of Covid. I was a single parent at home with four children and decided to take the gamble and set up Sandy Paws & Salty Noses.
"The business started as a dog walking service and it quickly took off. Owners loved the fact we were having some adventures with the dogs, even if they did get dropped off back at home a little muddy!
"My long-term plan was always to move into the grooming side. I've always loved Hull Marina and Humber Street and often come for meals out and drinks.
"The Fruit Market is the perfect location for me to open the shop – there's a community of residents on my doorstep and it attracts lots of visitors from across Hull and beyond."
For owners looking to spoil their dog, Stacey is now taking bookings for grooming services which include a luxury bubble bath, blow dry and brushing, a paw tidy and nail clipping, and styling.
Sandy Paws & Salty Noses sells a variety of accessories, from fashionable dog leads and harnesses to bandanas and bow ties.
A dog walking and sitting service will also be available soon for those looking to drop their dog off for an hour or two and enjoy a meal or drinks in the Fruit Market.
Sandy Paws & Salty Noses is the latest local independent business to open in the ever-evolving Fruit Market area.
In recent years, the Wykeland Beal joint venture partnership of commercial developer Wykeland Group and housebuilder Beal Homes has led the £100m-plus regeneration of the once near-derelict area, working in partnership with Hull City Council.
An ongoing wave of investment has transformed the area into a flourishing new community, with the addition of a vibrant assortment of shops, restaurants, cafes, bars and independent businesses.
The Fruit Market also features a new neighbourhood of mews-style homes where residents enjoy the urban lifestyle and energetic vibe the Fruit Market is now known for.
Tom Watson, Development Surveyor at Wykeland, said: "We're delighted to welcome Sandy Paws & Salty Noses to Humber Street. It offers something completely new to the Fruit Market and I'm sure it will be very popular with both residents and visitors.
"The Fruit Market continues to be an attractive proposition for anyone looking to join the growing community of independent businesses in the area.
"We would like to wish Stacey the very best in what is an exciting new chapter for her business."
Sandy Paws & Salty Noses is open Monday to Saturday. Regular hours are 10am-4pm with some later openings until 6-7pm. Bookings are being taken now for grooming services.
You can follow Sandy Paws & Salty Noses on Instagram @sandypaws_saltynoses
Pictures: Neil Holmes Photography