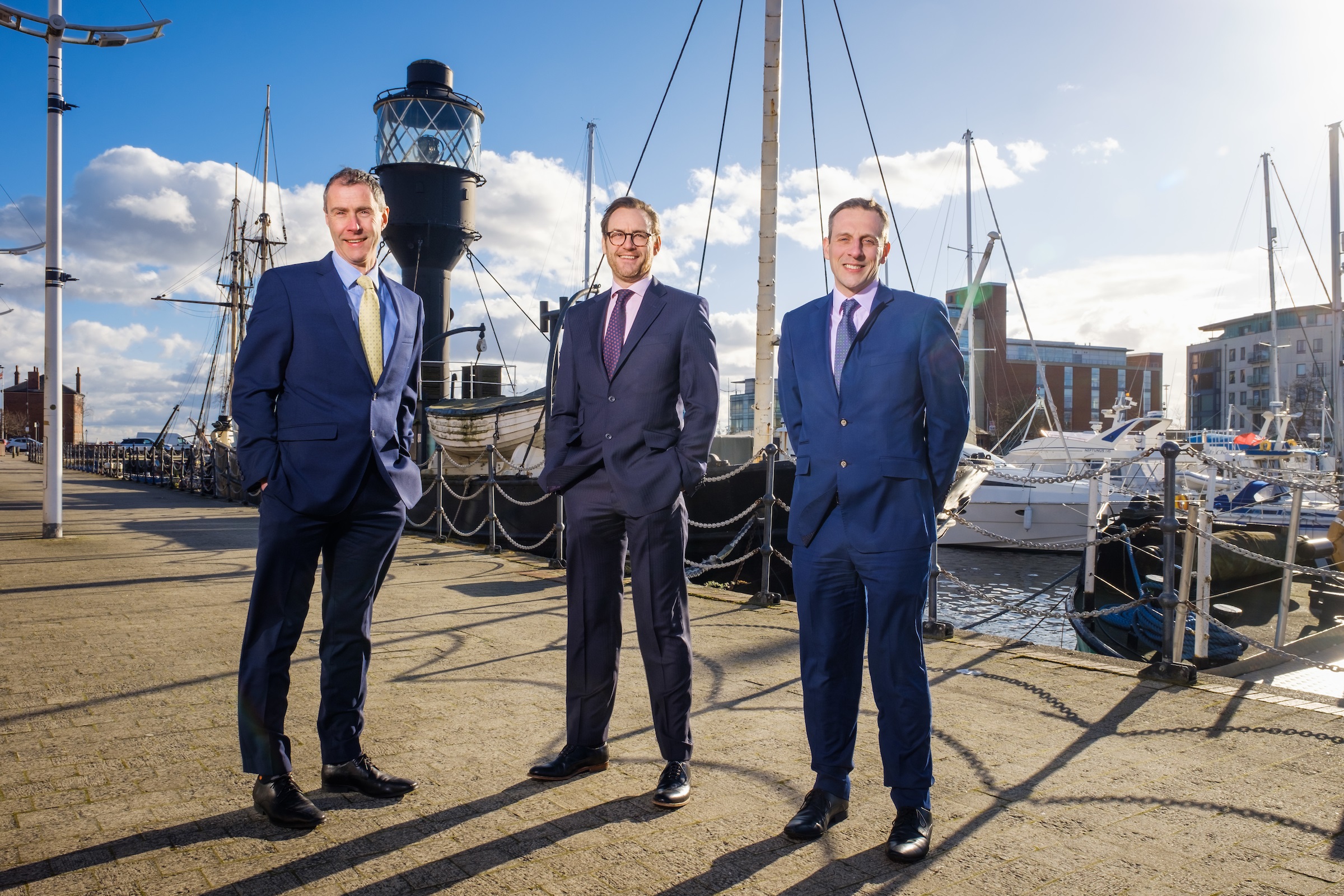 One of the Humber's leading commercial property agents has relocated to the heart of Hull's thriving Fruit Market.
Scotts Property LLP was previously based in a shared building on Alfred Gelder Street in Hull's Old Town, which is under offer for residential conversion.
Now the business has moved its Hull office to Humber Street in the flourishing Fruit Market creative and commercial district.
Tim Powell, Partner in charge of the Hull office, said Scotts' expert team usually seeks premises for clients, but this time has completed a successful search for their own new home.
Scotts will occupy the full first floor of the former Humber Fruit Brokers building, with a direct entrance onto Humber Street and dedicated parking.
The move puts Scotts at the heart of a fast-growing commercial district, with scores of businesses now based in the Fruit Market and hundreds more professionals due to join them with a new head office for safety business Arco and sister block for the C4DI tech hub both well underway.
Mr Powell, who is one of three partners at Scotts, alongside Lawrence Brown and Ed Chisholm, said the move underlined the company's commitment to Hull city centre, where it has been based since it was founded 30 years ago.
He added: "We're committed to the city centre and we want to keep that tradition going. The Fruit Market is a fashionable and growing area and everyone is excited and upbeat about the move.
"We see the business growing as we service existing and new clients and this is a great platform to build on the solid foundations of our loyal customer base.
"We are pleased to be part of a growing professional business community that could require our services. We want the team to immerse themselves in that community, from both a business and social perspective, to enhance existing business contacts and develop new relationships."
Scotts provides the complete property package, including sales, lettings, acquisitions, valuations, property management, especially residential/office block management, and other commercial property services. The business is involved in many successful property projects in Hull, East Yorkshire and Lincolnshire and manages commercial property nationwide.
Recent and current projects include the sale of two three-acre plus development gateway sites on the outskirts of Hull and Grimsby, various block acquisitions on behalf of retained clients and a number of recent large-scale industrial disposals.
Mr Powell said the new offices created an opportunity for investment in new hardware and software, which will enable Scotts to improve services to clients and streamline communication.
He added: "We've been looking for the right place to move to for some time and our new home ticks all the key boxes. The location works well for us and the offices are refurbished to a very good standard.
"Having previously been in a multi-occupied building we really wanted our own front door. The offices also come with dedicated parking, which is quite rare in a city centre location."
The Scotts team will also benefit from being surrounded by cafes, restaurants, shops and galleries in and around the Humber Street and Marina area.
Graduate Chartered Surveyor Will O'Brien said relocating to the vibrant waterfront district was a great move for the business.
Will said: "Moving to the Fruit Market is exciting. It's a hotspot for business, leisure and culture with a really eclectic mix. I'm pleased we are now part of it."
The offices have been leased from the Fruit Market LLP, the partnership of the Wykeland Beal joint venture, formed by commercial developer Wykeland Group and housebuilder Beal Homes, and Hull City Council, who are working together to regenerate the Fruit Market.
Tom Watson, Development Surveyor for Wykeland, speaking on behalf of Wykeland Beal, said: "Scotts Property's move into the Fruit Market as an established and respected professional business underlines the area's ever-growing status as a thriving location for business.
"Like many other companies, the Scotts team has recognised the area is a great place to work, do business and be part of a growing social and cultural community."