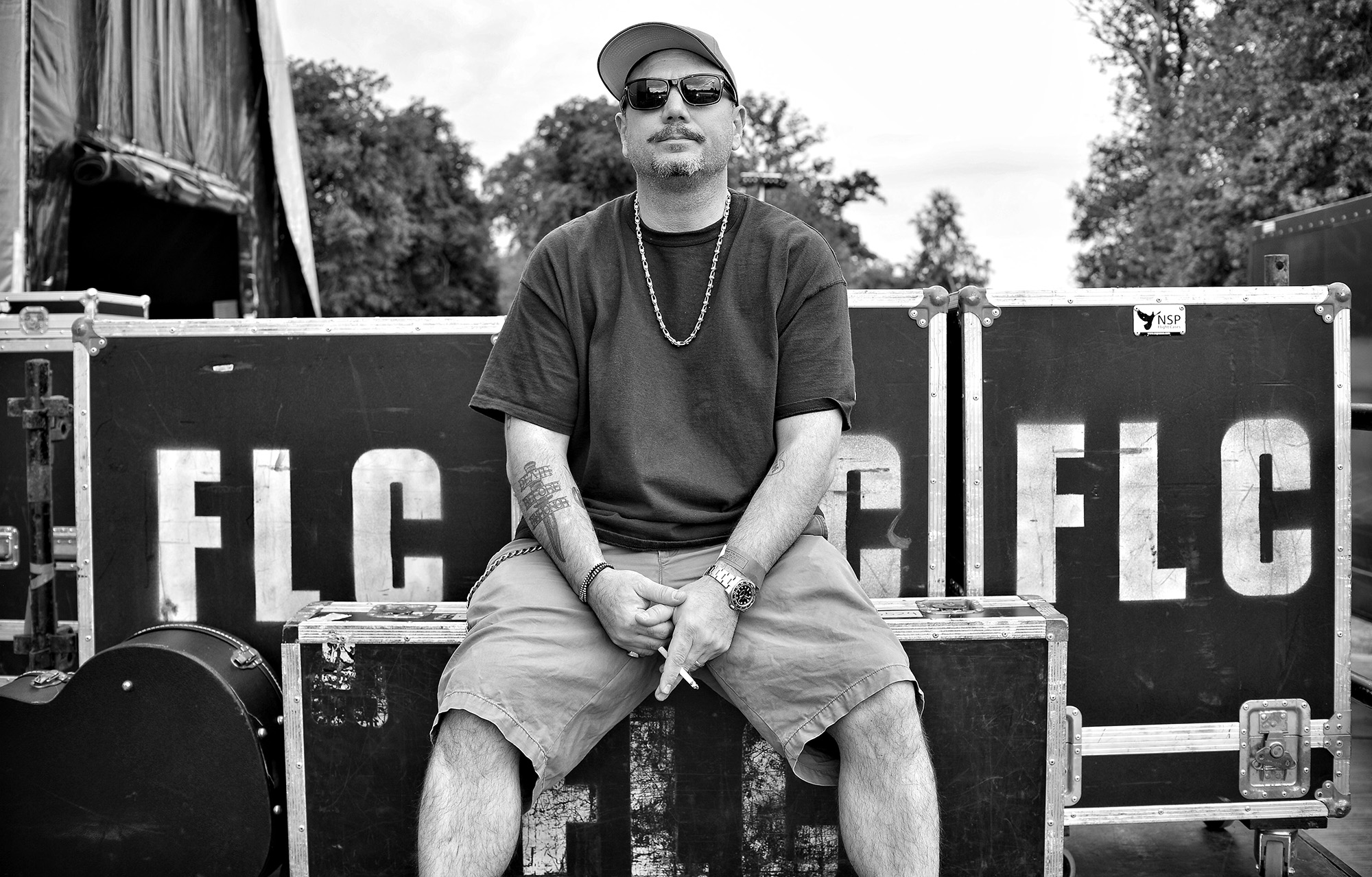 "Social", the newly revamped venue on Humber Street, formerly known as Fruit, will open its doors to the public for the first time to enjoy a diverse programme of weekend entertainment with NYC disco sounds of Studio 54, live music and classic cult cinema.
Huey Morgan presents Huey 54 – Saturday April 4 (Ticketed event)
The hugely respected BBC 6 Music DJ, raconteur, author, producer, broadcaster, and frontman of the beloved 90s rock/hip-hop band Fun Lovin' Criminals, Huey Morgan will be live at Social for a massive dancefloor party with 'Huey Morgan presents Huey 54'.
Social has set the stage for a Studio 54 inspired night, with mirror ball in place, for a celebratory night of Soul, Funk and NYC Disco classics from Chic, Prince, Stevie Wonder and Cameo, to Evelyn 'Champagne' King, Diana Ross, Chaka Khan and Donna Summer.
Acoustic Sunday Social – Sunday April 5 (Free event)
Social opens its doors in the daytime, for the chilled-out sounds of Acoustic Sunday, a staple event at the former venue Fruit, that Social is thrilled to bring back to Humber Street.
Acoustic Sunday is un-ticketed and free to enter, with relaxed vibes and spine-tingling acoustic music from the cream of Hull's music talent. The venue's bar provides a relaxing destination point to sight-seeing and shopping in Hull's cultural quarter.
Cult Cinema Sunday – Sunday April 5 (Ticketed event)
The evening of Sunday 5th April marks the welcome return of film favourites Cult Cinema Sunday, who kept Hull audiences entertained for 7 years at Fruit, with the motto "Life's too short for bad movies".
Their perfect mix of film screening, quiz, popcorn, prizes, food, drinks and fun atmosphere is back with a bang for their first night at Social, rounding off the NYC weekend with a screening of the 1970s classic New York-set thriller The Warriors.
The team behind Social also runs the hugely popular annual Humber Street Sesh grassroots music festival, as well as The Sesh weekly music nights and Made in Hull, Trinity Live and Hull City Sesh events.
The Sesh Events UK team, say they cannot wait to open the doors to the public so they can come celebrate with them.
Director, Dave Mays and former founder of Fruit, said: "It's with great pride and pleasure we ask Hull to get social with us at the new venue.
"Come and raise a glass and check out what we've done with the place, you'll be pleasantly surprised!"
Director Mark Page, and founder of Humber Street Sesh, said: "It's the perfect weekend of New York disco dancing, chilled acoustic acts and cool cinema for you to enjoy.
"Expect plenty more exciting announcements and events at the venue over the coming months."
Cult Cinema Sunday founder and host Damien Greco said: "I'm honoured and thrilled to be back screening films in the building the night has called home since its inception in 2011.
"Audiences have been itching for the night to return, so Hull, get ready for more of the best cult classics along with all the trimmings you know and love, as we continue to put the Cult in the City of Culture."
Tickets for the opening weekend of events go on general sale on Friday, March 13 at 10am via Hull Box Office (www.hullboxoffice.com) and See Tickets (www.seetickets.com).
A limited allocation of pre-sale tickets will go on sale on Thursday March 12 at 10am via the Social email mailing list – sign up before Thursday 12 March to receive information on this pre-sale via their website: www.socialhumberstreet.co.uk
Opening weekend of events
Sat 4 April, 8 pm: Huey Morgan presents Huey 54
Sun 5 Apr, 11am- 4pm: Acoustic Sunday
Sun 5 April, 6pm: Cult Cinema Sunday: The Warriors
Updates on Social at
facebook.com/socialhumberst • twitter.com/socialhumberst • instagram.com/socialhumberst