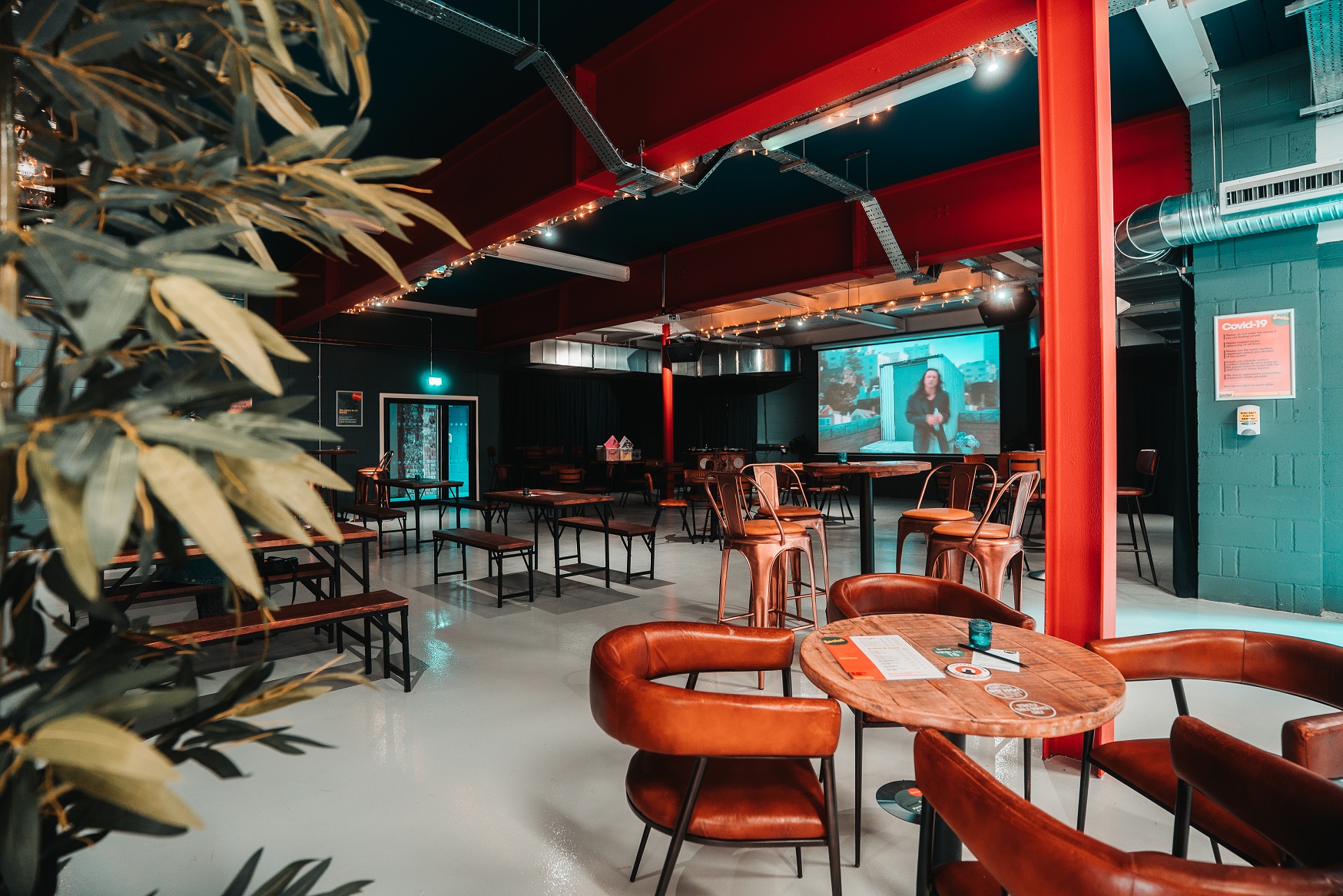 "Social" the newly revamped venue on Humber Street, formerly known as Fruit, will open its doors to the public for the first time on Friday August 14th.
Social will be operated by Sesh Events UK, which runs the hugely popular annual Humber Street Sesh grassroots festival, as well as The Sesh Weekly music nights and Made in Hull, Trinity Live and Hull City Sesh Events.
Original plans to open in April this year with a full weekend of cultural events including Huey Morgan, Acoustic Sunday and Classic Cult Cinema, were scrapped due to restrictions surrounding Coronavirus.
Given the current climate, Social will initially open as an arts café bar, premiering an exclusive art exhibition by Hull artist, Darren Rogers. His original artwork can be purchased and will stay in situ for 3 months.
The operators of Social aim to gradually introduce a programme of entertainment and events to include live music, visual performance, comedy, theatre and film presented by Cult Cinema Sunday, when restrictions surrounding live performance are eased.
Plans for next year are already afoot. Social have teamed up with Under the Influence and will play host to some class acts in 2021, including The Blinders, The Lathums, BC Camplight, Mystery Jets and Ben Watt. Tickets are now on sale via seetickets.com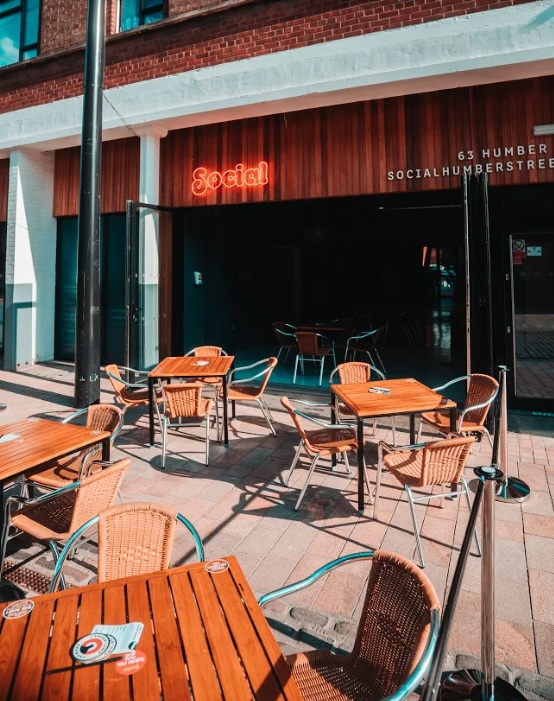 The opening of Social will complete the vibrant, creative enterprises housed within 61-63 Humber Street, which has undergone a £1.2 m revamp by the Fruit Market LLP, the joint venture between developer Wykeland Group, housebuilder Beal Homes and Hull City Council, to create a thriving cultural hub. Other users of the building include the Juice Studios creative community.
The opening of the venue marks a return for Sesh Events UK director, Dave Mays, who founded Fruit nine years ago and operated it until the venue closed to allow the revamp to take place.
Dave Mays said "We worked closely with Wykeland on the revamp which includes a purpose-built performance space with green room, box office, spacious bar area and new toilet block. In the final fit we've retained the industrial feel which is part of the DNA of the building. We think the public will love it and can't wait to welcome them through the doors"
Dave added "We can't wait to get going and in these uncertain times for our industry, we are keeping the faith and are determined to find a way forward for music, art and culture in the city."
Mark Page of Sesh Events UK and founder of the weekly Sesh and Humber Street Sesh Festival said "The venue opens around the time that Humber Street Sesh Festival should have been taking place. Sadly, we can't deliver a festival this year, but we have put our creative energy and love into Social, which we believe, will be the beating heart of Humber Street."
Justine Peacock, Sesh Events UK director said "Safety measures are in place at Social, in line with government guidelines. Distancing will not be a problem inside our large venue and we have the benefit of outdoor seating. Admission will be on a first come first served basis with table service only and a one-way system entering via Humber Street. We've worked tirelessly to ensure a safe environment for all visitors."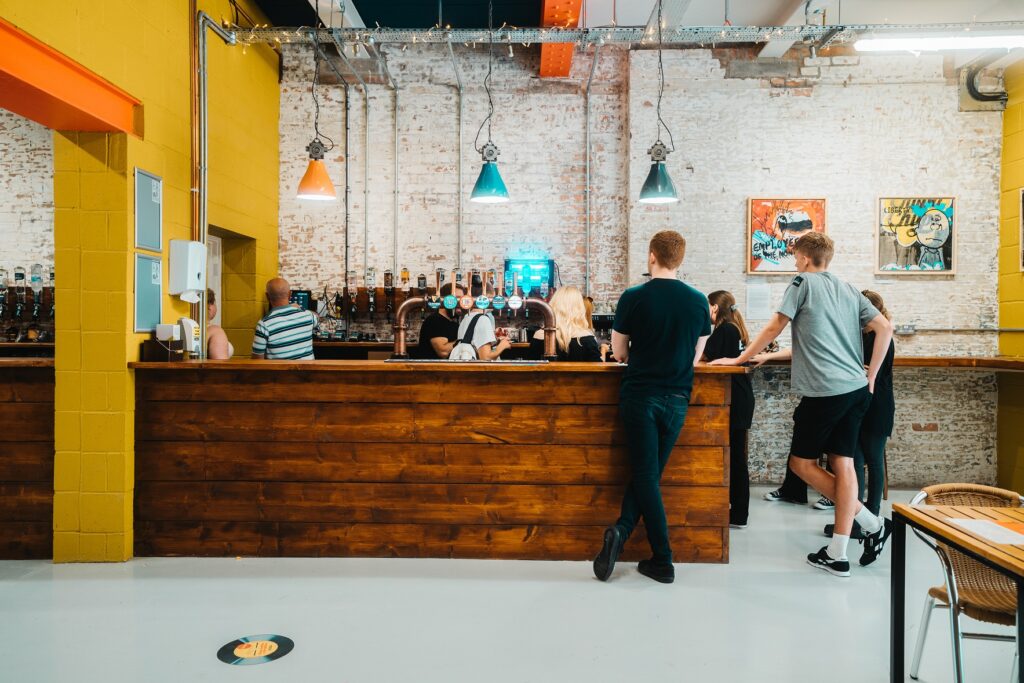 The bar offers Budweiser, Magners Dark Fruit, Orchard Pig Reveller Cider, Camden Hell's Lager, Camden Pale Ale, Guinness Extra Cold, selected craft beers from Hull-based Atom Brewery, plus a selection of wines and spirits, including gin, vodka and rum. Tea, coffee from local roastery, The Blending Room and a selection of soft drinks from Fentimans and Fever Tree are also available.
Social will open its doors for the first time to the public at 5pm on Friday August 14th.
Opening times are Fridays 5 pm – 12 am, Saturday 12pm -12 am and Sunday 12 pm – 7pm. The venue will be closed Monday to Thursday, with a view to open during the week later in the year. Children are allowed in the venue until 7pm, accompanied by an adult.
Stay tuned for updates on Social at: 
• facebook.com/socialhumberst
• twitter.com/socialhumberst
• instagram.com/socialhumberst
Photos by Matt Molson.