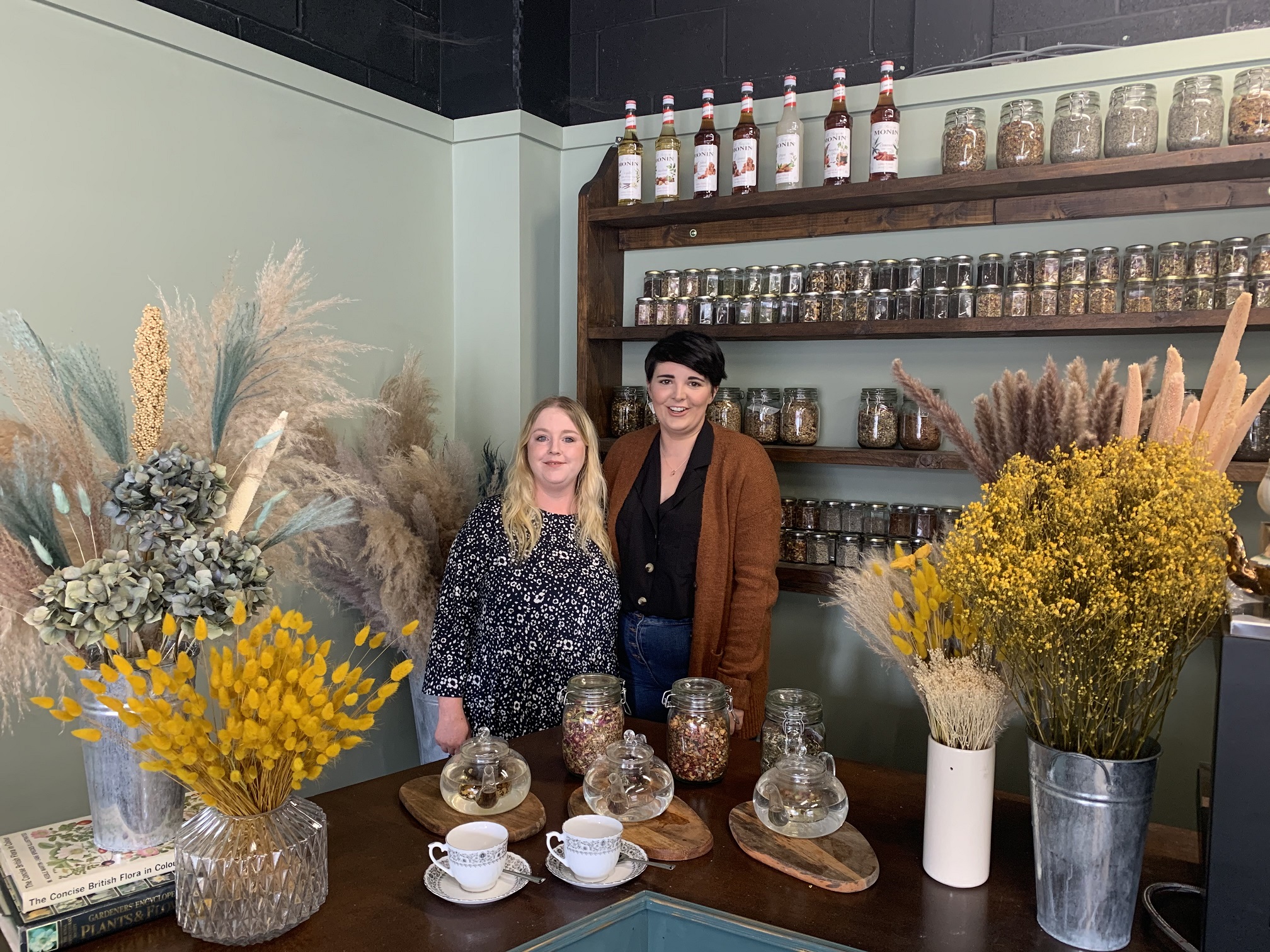 The heady aroma of beautiful dried flowers and exotic teas will soon be drifting down Humber Street as a new independent business opens in the Fruit Market.
Ophelia Flowers + Tea is a rustic tearoom and florist, combining dried flower arrangements with the highest quality specialist teas.
The new shop opens later this month and will serve drink-in and takeaway tea supplied by York-based Hebden Teas; coffee by Hull-based coffee roasting company The Blending Room; and cakes by local artisan bakery Flour and Feast.
Friends Emma Marsden and Nicola Gibbons came up with the new business idea during lockdown and wasted no time in making it a reality.
Co-owner Emma Marsden, said: "Opening a tearoom has been my dream for years. Nicola and I met up during lockdown and came up with the idea of Ophelia Flowers + Tea – we felt it was the right time to try something new."
Co-owner Nicola, who also owns neighbouring boutique Tessies, said: "We thought our combination of ideas worked really well together, so we just took the plunge!"
Ophelia Flowers + Tea will have seating for 20 people indoors and outdoors and will be open Monday to Saturday, 8.30am-5pm, and Sunday, 10am-4pm.
Visit www.opheliaflowersandtea.co.uk and follow @opheliaflowersandtea on Facebook and Instagram.